In Between 2
oil on canvas
25" x 31" x 3"
---
---
Delivery in 14 days

Ships from Napa Valley, California

Have a Question? Contact us or give us a call at 707.603.8787 for help from one of our Art Consultants.
Victoria Veedell captures the essence of nature by examining the effects of light on form in the natural world in her softly glowing landscape paintings. Inspired by her travels throughout Iceland, Shanghai, India, and Japan, as well as local adventures around her home in California, Veedell uses her oil paints to explore gradients of light and color. Exposed by her travels to the drastic differences in atmosphere and landscape around the world, Veedell draws her audience in with her hazy landscapes that boast astoundingly vivid, deep colors. In walking through such different environments, Veedell transforms her emotional responses to nature into works of art and uses vibrant underpainting and soft oils to encapsulate the endless possibilities of stillness and serenity she sees.

Originally from Houston, Texas, Veedell earned a BFA in painting from Texas A&M, as well as studying at New York University. She has had artist residencies all over the world, including at the Vermont Studio Center, the Chitraniketen Artist Residency in India, the Kamiyama Artist Residency in Japan, the Chalk Hill Artist Residency in Healdsburg, CA, and most recently, the Gullkistan Center for Creativity in Iceland.
Artist: Victoria Veedell
Title: In Between 2
Media: oil on canvas
Dimensions: 25.00" x 31.00" x 3.00"
Edition: One of a Kind
Height: 25"
Width: 31"
Depth: 3"
Weight: 15 lbs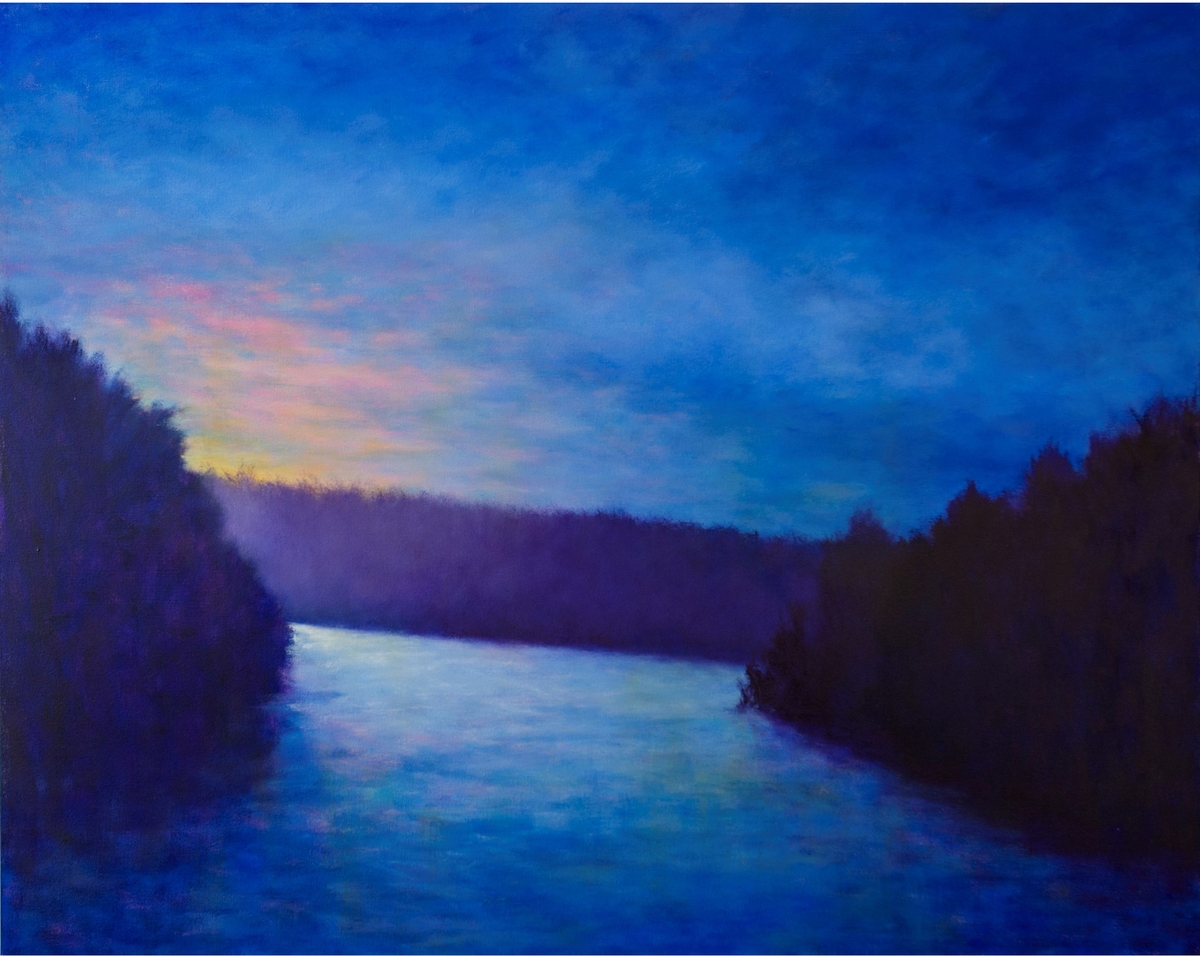 ---
In Between 2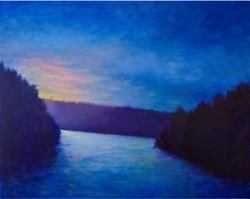 Artwork Inquiry
For more information about acquiring this item, please fill out the inquiry form below.