"We are committed to providing a remarkable experience to collectors at all levels."
Our galleries show the work of emerging, mid-career and established artists, offering a great range and selection of styles and media. Many of the artists are featured in recognized museum, corporate and private collections and were chosen because of a proven commitment to their medium, their integrity, craftsmanship and professionalism.
Whether visiting gallery or sculpture garden, in Napa or Sonoma Valley, we invite you to celebrate the men and women who have shown great strength and perseverance in perfecting their craft.
Welcome to ÆRENA.
---
Michael Polenske
Proprietor
Julie Henry
Director of Operations
Maggie Miller
Assistant Director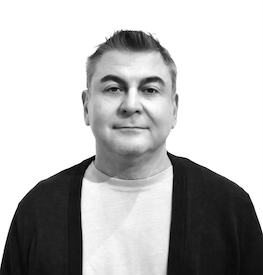 Michael Hajdaj
Senior Art Consultant
Stephanie Dunn
Senior Art Consultant
Robin Reiners
Senior Art Consultant & Curator
Debra Owen
Art Consultant
Antonio Escobedo
Art Consultant
Michael Snyder
Art Consultant & Business Development Leader
Jessica Dunegan
Art Consultant
Hailey Campbell
Registrar
Christina Gazi
Gallery Intern
Rena Charles
Business Consultant
Meredith Freeman
Ambassador
We are always looking for great people to add to our team. Please look at our
careers page
for current opportunities.
---
Vintage + Antiques on 1stdibs
ÆRENA carries vintage pieces by such names as Eames, Louis Vuitton and Bertoia among other distinguished design collections. View and acquire our selections on 1stdibs.com. Additionally, peruse our internationally-sourced antiques, representing the rare and eclectic.
1stdibs.com
Artist Submissions